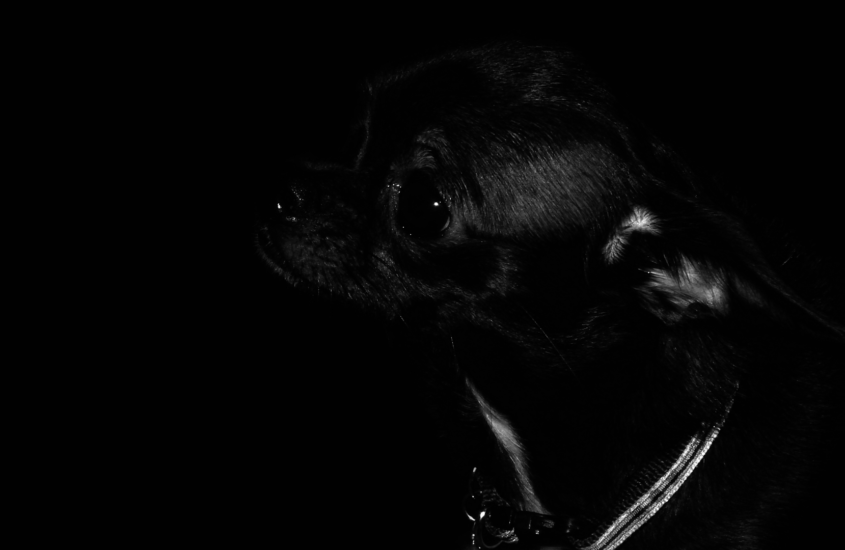 I have a black dog, that later I will name;
It resembles a Chihuahua, not quite a Great Dane.
Not big and menacing, but nervous and yappy;
Yet when it starts barking, it's hard to be happy.
It is anxious and blanketed with low self esteem;
Reflecting my change from who I have been.
Someone more affable and social in life;
Now distant with friends, only relaxed with my wife.
On edge with people, individual or in groups;
Conversation falls short and my confidence stoops.
The dog at my heels – relentless, distracting;
My life becomes theatre and I am just acting.
Playing the role of how I used to be;
Before the hound began accompanying me.
Some of you reading may think I'm just sad;
Let me assure you, I wasn't always this bad.
The moment of change, linked with enormous self-worth;
That point was following my first child's birth.
A time of great happiness, but wrought with fear;
The worry of failure, bled many a tear.
My tears fell down and soon were lapped up;
By a small ball of fluff, my dog – as a pup.
As my confidence grew, the dog learnt to heel;
Allowing me to enjoy, to laugh and to feel.
Recently though, these feelings have changed;
My dog off the lead and freedom deranged.
Sensing my weakness, then making a stir;
My thoughts became sullied in clumps of black fur.
My voice drowned out by the sound of a yap;
And soon I fall into an anxiety trap.
A glimmer of hope, is this feeling won't last;
The sadness that's here, is gone just as fast.
The anxiety is stronger and the bitterest of pills;
And will regularly be a battle of wills.
Regardless of my hopes and dreams for more;
Battles are more frequent in this ongoing war.
My dog has a name that I'm too scared to say;
In fear that I'll be treated a different way.
The Black Chihuahua's name you probably know;
Despite me trying to not let it show.
I will send this companion to the 'farm' in the end;
My dog's called Depression, and it's not my best friend.
By Paul Webster