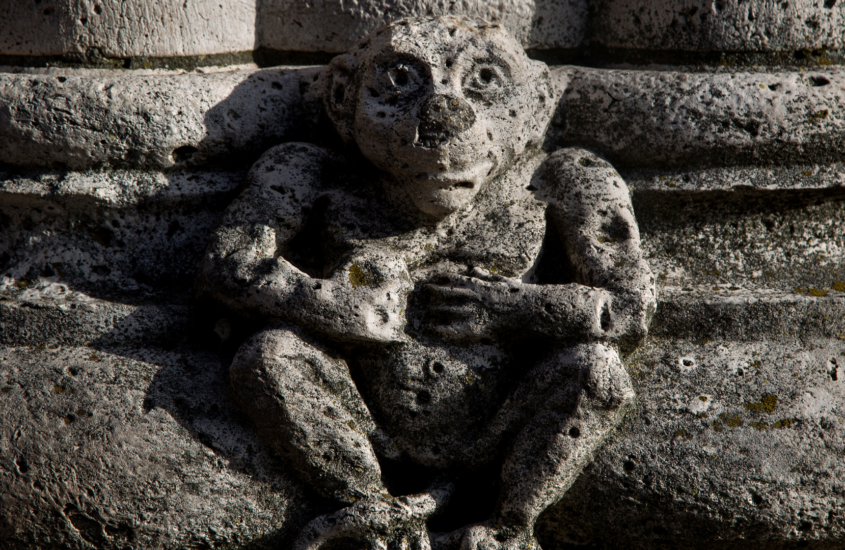 You are the Goblin inside my head,
The one who fills my heart with dread,
An unwanted voice,
Losing my choice,
Your influence, I struggle to shed.
You are the Goblin consuming my brain,
Looking to feast, to destroy, and drain,
Feeling each bite,
Morning and night,
Your presence here is mental pain.
You are the Goblin taking control,
My thoughts lost in the darkest hole,
Downward I fall,
I mentally stall,
You play the cruellest puppeteer role.
You are the Goblin breaking my vigour,
The worries inside get bigger and bigger,
Lost in a haze,
A psychological maze,
You're squeezing an anxious, hairline trigger.
You are the Goblin ruining each day,
Clouds above are the darkest grey,
The battling ground,
A cacophony of sound,
You're here with me in a violent affray.
You are the Goblin who never leaves,
A voice inside that lies and deceives,
Picking me apart,
Breaking my heart,
Your presence a loss, my sanity grieves.
You are the Goblin wearing my skin,
Smiling a vile and hideous grin,
Knees to the floor,
Please no more,
Your end is where I dream to begin.
You are the Goblin looking like me,
Recently, a shell is all people see,
The real me, chained,
Tired and pained,
Your prisoner wants to be set free.
You are the Goblin, my alternate face,
After a time, I resume my place,
Bring myself back,
Then I'm on track,
You are not me, so retire with grace.
By Paul Webster