Sailing the Relation-Ship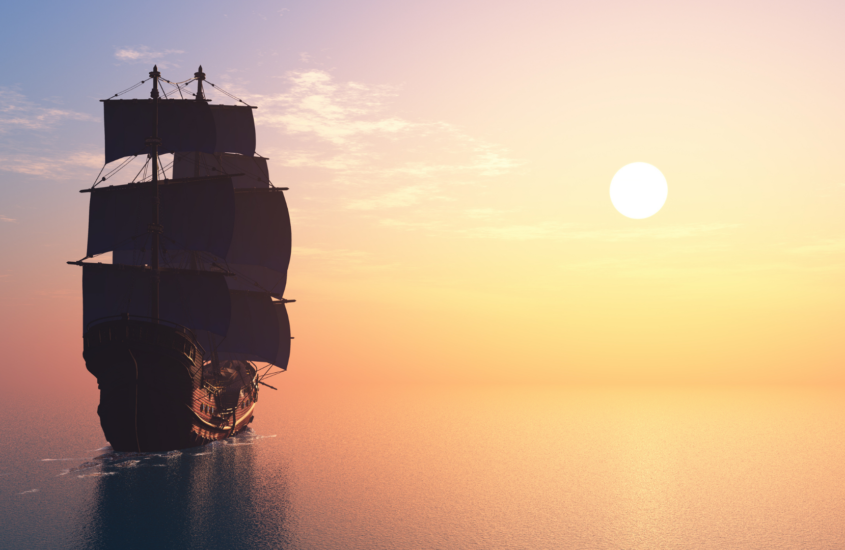 Here in the harbour, a single man sits;
Carefree and from boat to boat he flits.
Drinking until the morning light;
Meeting new people the very next night.
This goes on 'til he finds 'the one';
A shipmate who is second to none.
They set off to sail the clear, calm sea;
On a boat representing 'us', not 'me'.
The vessel made from firm, new wood;
Resisting each wave and preventing a flood.
Their maiden voyage full of laughter and fun;
Laying on deck in the midday sun.
After some time our couple soon learn;
That eventually the weather can turn.
The clouds become dark and dripping with rain;
Tears falling and full of pain.
Waves lapping at the starboard side,
Swollen from the tears the clouds had cried.
An obstacle appears and their route it blocks;
The ship traversing through jagged rocks.
The rocks there to test their nautical skills;
Causing fights to flair in a battle of wills.
Not working together, the rocks they hit;
All their work undone and skills forfeit.
Finding land they dock their ship;
To see the damage from the unfortunate slip.
They grab some tools and begin their graft;
Nailing on planks from the bow to the aft.
The sound of their work heard through the night;
Ensuring the craft is sealed up tight.
Come the morning it's as good as new;
But lessons have been learned by this crew of two.
And now it comes as no surprise;
There are always lows to accompany the highs.
A relationship, just like a boat;
Regular maintenance keeps it afloat.
Communication will save you from strife;
Whether you're partners, or husband and wife.
The moral of this tale? Team work is key;
So can a successful voyage be shared at sea.
By Paul Webster