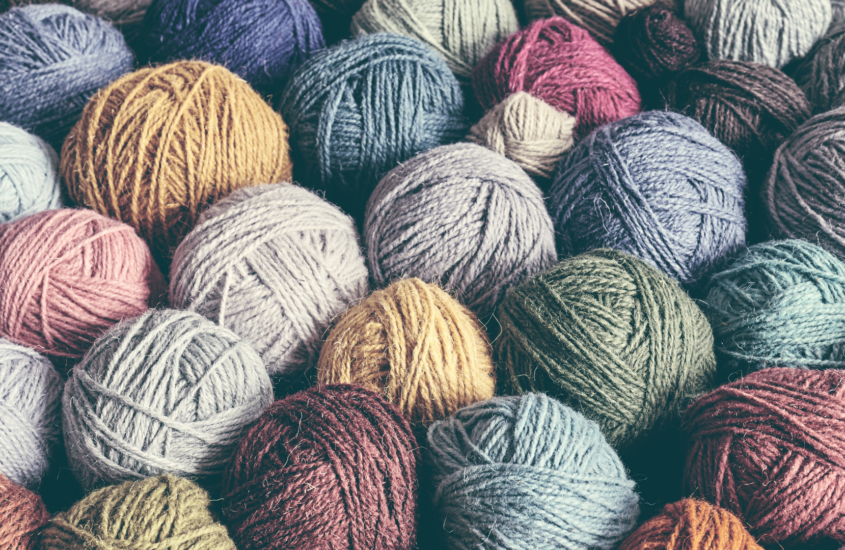 When I scrolled through the dedicated Woven Wings Facebook group 'All Things Woven Wings' and saw a competition to visit their Mill, I was incredibly excited to enter, but didn't expect much from it.
The competition was to reinterpret the classic Woven Wings Geometric design. There were so many beautiful and creative entries, that I entered just for sheer fun and to join in the community that this brand inspires. I chose to share a photograph of me wearing a suit and adorned with a custom made Doodle Savile Row necktie, along with some words describing what the design meant to me. The next day I had a notification, I had been tagged in a post. Low and behold, I was amongst a small group of fellow members who would be joining HQ at the Mill and contribute our own skills to the day – mine being to document the experience in this blog.
Fast forward to 20th March 2017 and the anticipation had become palpable. Conversations on our expectations, what we would see, what was planned for us, all built the excitement to giddy levels. Therefore, when we arrived outside, it was difficult to contain with all our collective excitement in one place and in person. Some of these other lucky visitors had met before, some were meeting for the first time, but we all had built an online connection and it was like being reunited with long lost friends.
As I stood in front of the Mill, I felt like a moustachioed Charlie Bucket and at that point, when all the discussion had come to reality, it may as well have been crawling with Oompa-Loompas. The anticipation was intense and we couldn't get inside soon enough, so when we were met by Sarah and Meg of Woven Wings HQ, it was a welcome relief to be escorted inside. Immediately my senses tingled and the lay out of the building transported me into true industrial heritage. Little did I know that this was just the tip of the iceberg.
We entered a room where a long table stood central and was surrounded by pigeon holed shelving units and rails, covering three walls and towering over us. Each hole filled with fabric, each rail draped with a waterfall of style, texture and luxury. Most overpowering of all was the sense of passion and pride in what this Mill produces, evident in how the rooms were presented, how the staff were so involved in what they were doing and in how our host spoke with us. Our host, the fabulous Richard, was a man with an eye for perfection and a love for his work that was immediately noticeable in his description of how the Mill came to work with Woven Wings. I was mesmerised and soaked up everything he told us, every word about the fabrics, their blends, their behaviours, how they are woven – I could have listened to him speak all day. His relationship with Sarah was simply electric and they bounced off each other in a way that was unique, to say that they came from different worlds when it came to the textiles they produced and their audiences. But it just worked.
At the end of the introductory conversation, we slurped the last of our coffees, ate the last bites of our mini sweet treats and began the main adventure, the tour. The first stop was my first taste of true Willy Wonka fantasy – boxes upon boxes, the height and length of a corridor, filled with neckties. Neckties, I was already in heaven and we had barely begun.
Then, moving into the warehouse. Here we saw even more high shelves, packed to the rafters with box after box of fibres, set to be checked and used for weaving or dying. Richard showed us spools of various fibres and we stroked the soft and delicate treasures to our hearts' content. As woven wrap users, we had all spent many an hour feeling wraps, their textures and 'cushiness', so having the initial fibres was almost like holding the skeleton of what would soon be an organic creation, whether that be in a wrap, a tie or in upholstery.
From that warehouse, there was a distinct background noise, a hum, a rumble. It was calling to all of us, pulling us towards it using invisible fibres, like puppets on a string and we were powerless to resist. As we got closer, the hum turned into a roar and after putting in earplugs, we entered the lair of the animal, its roar an all engulfing power. That animal wasn't one to fear, but one of pure beauty – the animal of industry. It was a room full of weaving looms and warping machinery, whirring through lengths of fabric, birthing pattern and texture. The warping process like real magic, conjuring designs and shapes out of nothingness. The movement of creation was hypnotic and I was lost in every left and every right. Before long, we witnessed a Droplets design come to life and just then, I came to fully appreciate the work and dedication behind every wrap I have ever owned.
When I thought all was perfect and I had experienced the most incredible time of my slinging life, came the pièce de résistance, the archive room. As a writer and lover of paper, pen and all things printed, I became Charlie standing in the Great Glass Elevator and soaring upwards beyond my wildest dreams and expectations.
My brain was inundated with new sensations, the touch of the beautifully bound books, the visuals of living industrial history and the smell, oh my, the smell – it was like inhaling the spirit of the Mill, a mixture of old paper and fabric. Each ledger contained swatches of fabrics, finely and exquisite hand written notes detailing specifics, numbers, costs, threads, anything that would be useful to others and for future generations to continue the legacy and expertise. We were in the heart of the Mill, where the dedication to heritage feeds out to the rest of the rooms, inspiring all who work there.
Finally, speaking of the dedicated staff, we had the opportunity to visit the design offices. Here we met some of the talented individuals who, through a more digital medium than you'd expect from such a historical building, took great care in creating masterpieces. What seemed like the everyday to them, was fascinating to us and the look of intruige on their faces at our excitement, was humbling. They thought they were just doing their jobs, but to us they were heroes of art.
At the end of the day we exited through the gift shop, also know as the Mill shop, and headed back to the initial meeting room to close the day's events. As we spilled our gratitude all over the room and over our Woven Wings hosts and Richard, we realised one last surprise awaited us. Sarah handed us each a bag and inside were personalised gifts and a wrap based on our individual identities and passions. At this point, overwhelmed became something even more powerful. The kindness and thought that had been put into the whole day, to make this as special for us as possible, was awe inspiring.
I would like to end this piece with a sincere and heartfelt thank you, to Woven Wings, to Richard and to the Mill for their hospitality and for making that day simply unforgettable. It gave me a sense of history, of an industry which I previously knew nothing about, and of the blood, sweat and passion that goes into the creation of each wrap. But more importantly it reaffirmed the idea of community. Together we shared an experience that brought us closer and that bond is part of what makes joining sling groups special.
That day we weren't just people in a Mill; we were family and we were home.