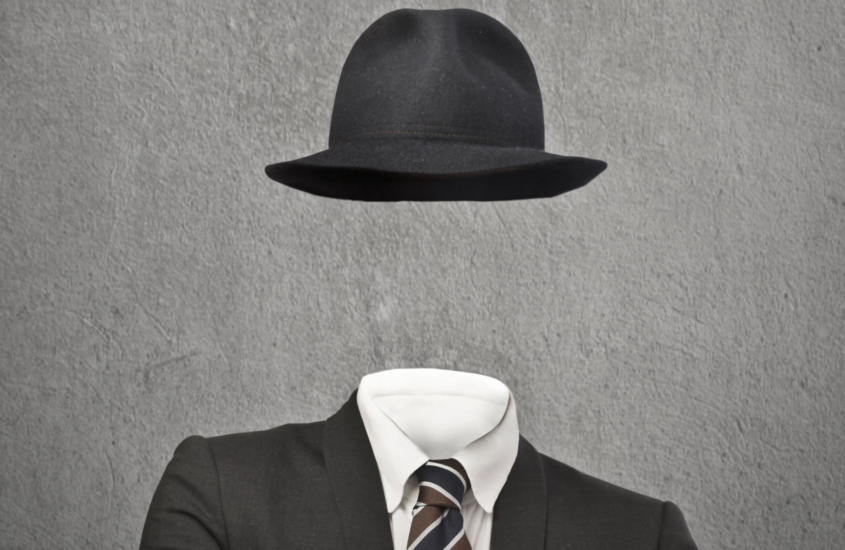 From the top…
A dad is something I had wanted to be for a long while. The journey that me and my wife had to undertake to get our son was emotionally intense, as a couple of major barriers stood in our way; my wife's heart condition and struggling to conceive naturally.
Let's start with my wife Claire; she has a heart condition called Transposition of the Great Arteries, where the two main arteries in the heart are switched around, meaning that the blood flows to the lungs and picks up oxygen but then goes straight back to the lungs instead of around the body, and the blood flowing around the body is unable to reach the lungs to pick up oxygen. This was corrected through the Senning procedure, but because of the condition, we had regular meetings with cardiologists to establish any issues that could affect Claire's safety during a pregnancy and the birth. Multiple tests concluded that she had around a 5% chance of something happening to her heart be it small – such as changes whilst pregnant which would resolve after having the baby – to severe, as in permanent changes and even death. The other element was the risk to the baby having a congenital heart defect.  The chances of a baby having congenital heart defect is between 4 and 9 per 1000 which is less than 1%. In Claire's case, taking into account her sister's and her own congenital heart defects, the risk of our baby having a defect was 10%, which was a massive increase.
Secondly was getting pregnant naturally, and this had its own set of trials and tribulations. After a year of trying unsuccessfully, the decision was made to refer us for fertility tests earlier than usual due to the potential of heart function changes. We were referred to the assisted conception unit (ACU) in Sheffield to begin tests to determine if there were any causes to us being unable to conceive. The results revealed  Polycystic Ovary Syndrome (PCOS) for Claire and Oligospermia for me, meaning  IVF was the best option for us to conceive. After a long process of ethics meetings – to establish if it was ethical for us to have children based on the heart risk stats – and egg and sperm collections, we had 8 fertilised from the 16 collected. By the point of implantation we had just one embryo remaining, and that one was Isaac.
All this made my desire and excitement to be a father almost palpable. I decided from this point that I would be involved with everything in my child's life and be as good a dad as possible, never regretting my time with him/her.
Fast forward to the 12th October 2012, the day Isaac James Webster was released into the world, dragged out by his head with some forceps that looked like salad servers. From that point I was a dad, I was responsible for this tiny life and he would depend on me, as a part of the parenting unit, until his 18th birthday. Terrifying doesn't even come close to describing how that feels. However, it doesn't take long to get to grips with the routine of how to care for a baby and in no time I was enjoying fatherhood and proud to call this gorgeous boy my own.
The rise of The Invisible Dad…
I realised that I was becoming transparent a little before Isaac was born. My first experience was whilst out shopping for nursery furniture and pram. These initial purchases are exciting reminders of what's to come and help put into perspective that the bump that is slowly expanding will soon become a real life baby. Therefore, walking around Mamas and Papas became the most exciting shopping trip I had ever been a part of – and as a guy, that is a big thing. After some back and forth decision making, we finally chose the perfect furniture set and pram. We found a sales person to speak with and ask a couple of questions and it was here that I began to fade. Despite the question and route that the conversation took, the salesperson's gaze stayed fixed on Claire, only to glance at me when I directed questions, but that attention soon waned and reverted back to my wife. On the drive home I thought to myself that this was a particularly odd event and must be a one-off occurrence. Not the case.
Moving forward in time to just after Isaac's birth, and we were looking at attending a baby group for new-ish parents at our local children's centre. Meeting other parents is an essential part of being parent. Am I doing things right? Should he poo this much and should it look like that? Is he sleeping too much? So many questions and concerns run through your head and having someone in a similar situation to chat to is a great way to calm down and feel reassured that Social Services aren't looming in the darkness, poised to pounce at the smallest mistake. As we walked into the open plan room and sat on the padded mat on the floor, I realised that I was the only man in a circle of women, women that looked at me like I had wandered in by mistake. Luckily, Claire had made a couple of friends that made me feel welcome, because the others were definitely not open to chit chat and even found looking at me quite a challenge. Sufficed to say, I didn't attend on a second occasion.
Now, I understand that some dads, some dads, aren't interested in meeting other mums and dads for coffee and cake, or doing their share of the nitty gritty, but that isn't every dad and therefore shouldn't be treated as such. It seems that dads are expected to be rubbish; by health care professionals, by shop assistants, by work colleagues, by mums – the comments and jokes trickle in as soon as your baby is born, one example being; "A mother's bond will always be better than the dad's, because a mother does more for the child."  Experiencing a group of women complaining about their partners and how 'men' are almost untrustworthy in parental situations, as if I am not stood with them, only served to phase me out further.
The Importance of Being Dad
Society tells us how to be a dad. What should a dad do? How should a dad be? Is a dad important? We learn these answers through relationships, with our own dads and with others in our friendship groups, and through the media. Advertising for baby paraphernalia is consistently promoted to a female audience and serves to perpetuate the 'mother knows best' train of thought. To enable us to redress the balance, more education, support and communication is required not only for dads and mums, but also for society as a whole, to help them understand that parenting is a partnership and both have the same responsibilities and are just as important as each other. Otherwise, the same stereotypes will recycle.
The cure for Invisibility is Equality.